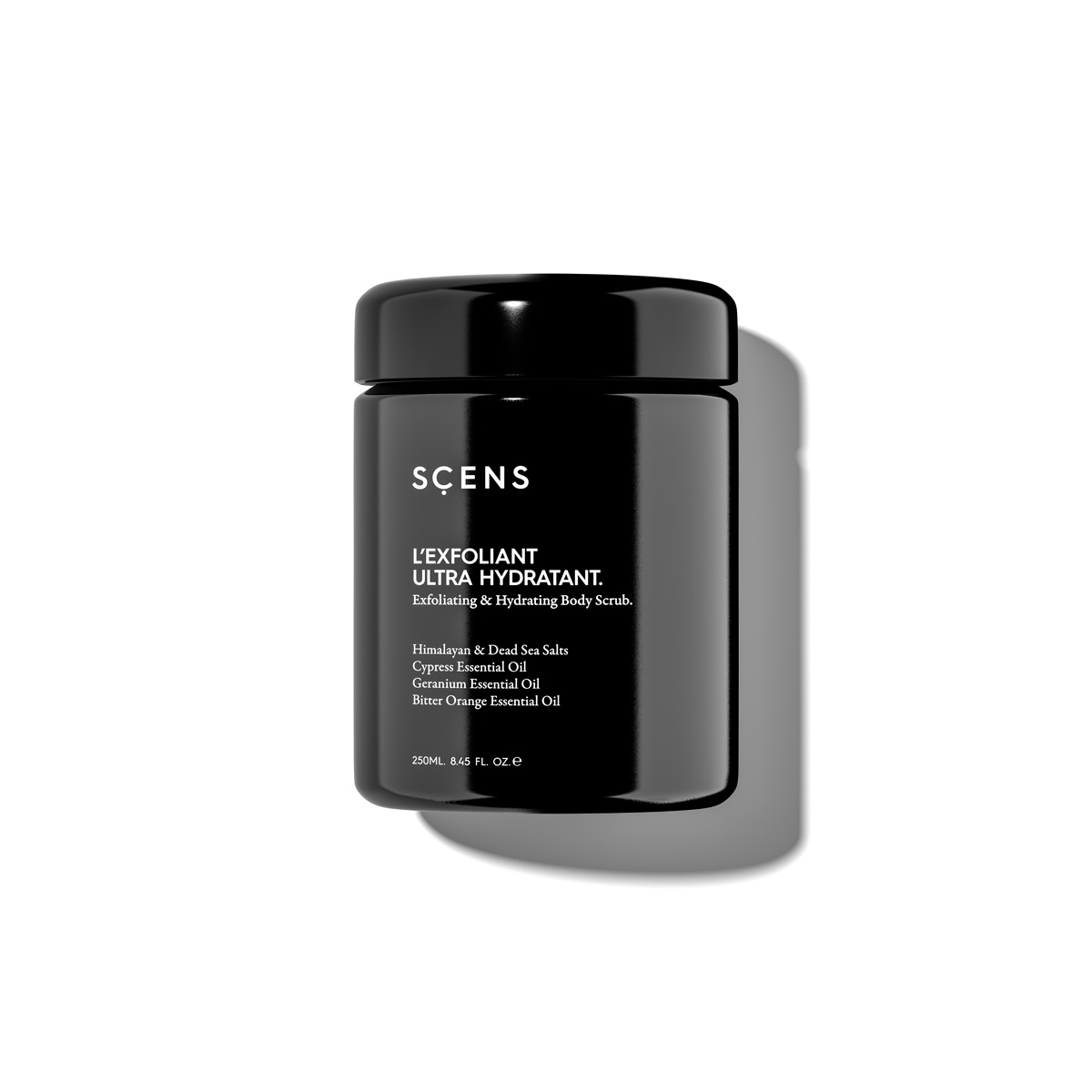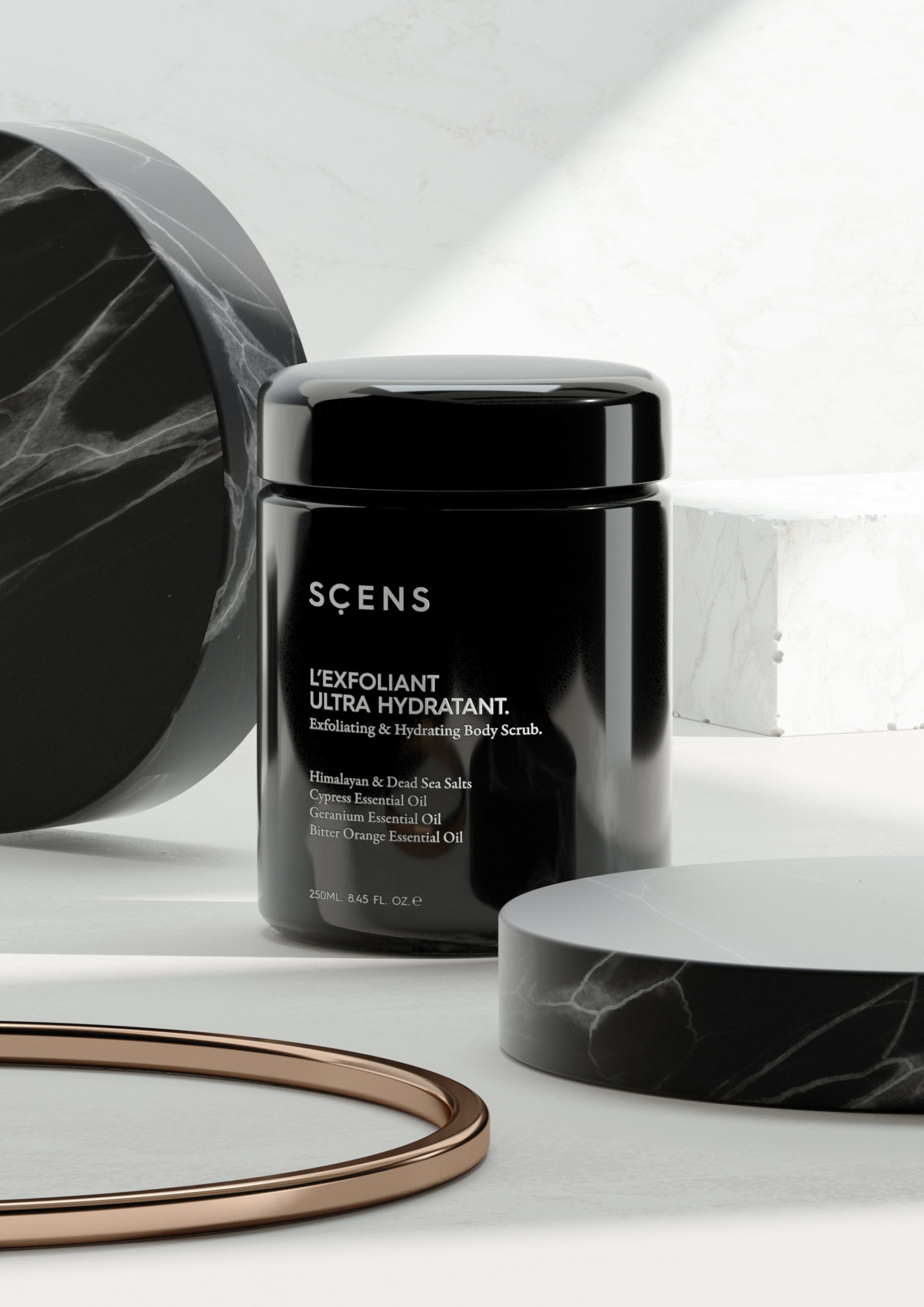 L'Exfoliant Ultra Hydratant.
Ultra Hydrating Body Scrub
250 ml. 8.45 fl. oz.e
Ultra Hydrating Exfoliating Body Scrub. 
Formulated to provide a unique experience, L'EXFOLIANT ULTRA HYDRATANT is made of a selection of 3 exclusive salts (Himalayan Salt, Dead Sea Salt, French Sea Salt) and 6 essential oils (Lavender, Cypress, Geranium, Rosemary, Chamomile and Bitter Orange) to deeply purify, regenerate, nourish and embellish the skin.
With its powerful hydrating properties, this scrub smoothes the  skin, leaving a soft and even texture. 
Exfoliant: Himalayan Salt, Dead Sea Salt, French Sea Salt.
Calming: Lavender + Chamomile + Geranium oils.
Firming: Cypress + Rosemary + Bitter Orange oils.
How to use
Apply L' EXFOLIANT ULTRA HYDRATANT on a dry skin in circular motions. Massage the body with gentle pressure. Insist on the areas with accumulated dead skin cells (usually thicker skin). Remove with a damp cloth or under the shower.
Ingredients
HIMALAYAN SALT, DEAD SEA SALT, FRENCH SEA SALT, LAVENDER, CYPRESS, GERANIUM, ROSEMARY, CHAMOMILE, BITTER ORANGE ESSENTIAL OILS.